Title
The Royal Society of Antarctica
Theatre
Stage West, Fort Worth, TX

Synopsis
A young woman seeking to understand her mother's disappearance joins the ranks of a ragtag group of misfits and scientists who serve at McMurdo Station in Antarctica. Amidst janitorial duties, never-ending daylight, and subzero temperatures, this lonely and rugged bunch finds an escape from the world and a home for each other. A striking and luminous story about why we run away and what happens when we finally come face to face with what we've been running away from.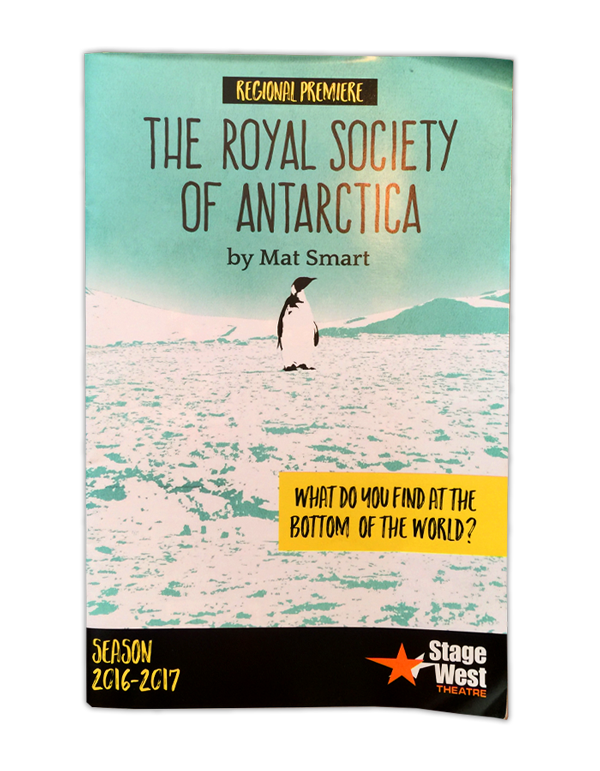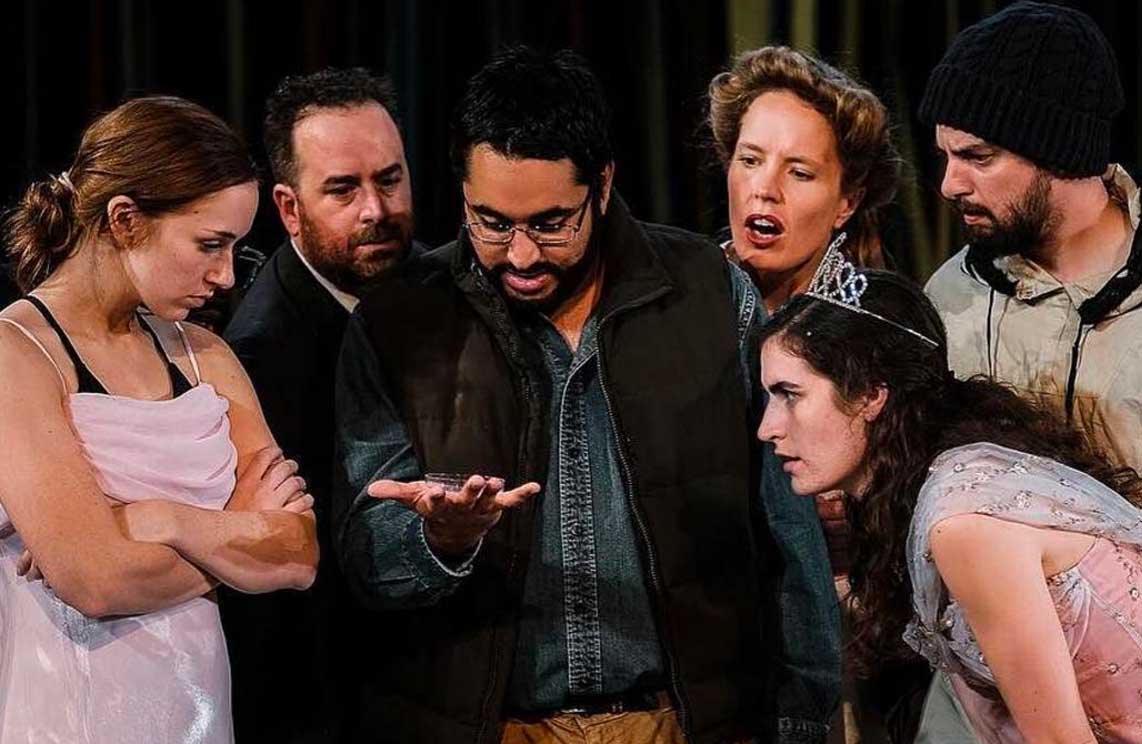 Final Thoughts
Nathan just became a board member at State West, so we were both excited to check out this play. He had been to Stage West before, however it was my first time. There is a cute little cafe on-site that serves dinner before which we tried. The meatballs and Caprese salad was excellent. Nathan enjoyed the homestyle slow-cooked pot roast, served with gravy, mashed potatoes, fresh green vegetable, and a biscuit with honey butter. I went with the double-creme brie melted and topped with chopped tomatoes, garlic and herbs. That was very tasty but filling.
On to the show. This is a very long show, it started at 8:00 and ended around 11:00 and had one 15 minute intermission and one 10 minute intermission. This was our first time to see something with two intermissions. I have to say though, we both really enjoyed the show. It's a small cast with a minimal set, but really endearing. All of the actors were great, we especially enjoyed Kelly Stewart as Tamara and Christopher Piper as Ace.  It's a comedy, it's a drama, it makes you laugh but can also make you cry. If this ever comes to a stage near you, I'd definitely recommend checking it out.
Learn more about Hallie's other favorite shows.